Staff Training
We recognize that it is highly unusual for a marketing firm to offer staff training. Yet, our experience with hospitals and practices proves that training is vital to optimizing your marketing success. For example, what good is it for a marketing campaign to generate droves of inquiries if the staff is unable to convert callers to first appointments?
Our experience shows that up to half of new patient inquiries result in no revenue because incoming calls are not properly handled. If each patient paid you R250.00 and you lost one call per day due to the inability to convert leads, you would miss out on over R65 000 in 2018 alone - even more if you work on Saturdays, Sundays and Public Holidays.
We actively train everyone in your office to convert phone calls into real appointments, increasing the value of your staff members within the business. With patients, something as small as an unhappy voice could put them off visiting you, so training your staff to communicate in accordance with your brand is vitally important.
The trend toward improved patient experience and satisfaction is transforming healthcare. Today's patients expect and deserve to be treated fairly and respectfully. Simply "getting them better" is no longer enough.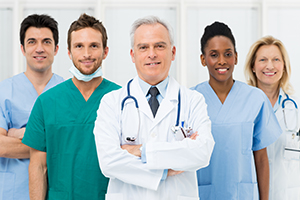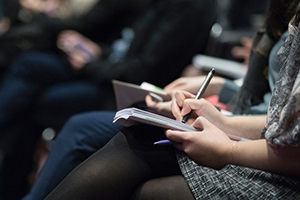 Of course, those providers who deliver superior patient experiences can also benefit from increased reimbursements, patient referrals and competitive advantages.
At Avily, we are passionate about patient experience, and we write and speak about the topic regularly. Our trainer will work with you to identify customer service and patient experience problem areas and then create a custom training program to help you solve them.
When a patient is happy with the service they receive, they will keep coming back. When faced with difficult medical decisions, they are more likely to trust you if you've given them good experiences in the past. This leads to increased case acceptance. When faced with these types of decisions, patients must weigh the likely benefits of the given procedure versus its medical risks and out-of-pocket costs. While some patients feel comfortable making these kinds of decisions quickly, many can delay the decision for years, or never commit at all.
Our trainer can help you ethically and dramatically increase the number of patients who say "yes" to your treatment plans. We'll start by examining your current sales process, from phone inquiry to first visit to follow-up. Then we'll help you determine the right level of doctor involvement. Next, we'll give you specific recommendations on process, scripting and objection handling. we'll also make specific recommendations about how to solve thorny payment issues. In addition, we can help you determine which team members are best suited to deal directly with patients and which ones would be better suited for "behind-the-scenes" work. Finally, our trainer will make recommendations about how to handle and follow up with patients who are simply not ready to commit.
With our all-round staff training program, your practice can run effectively and efficiently - giving your patients the service and respect they need to keep them coming back.